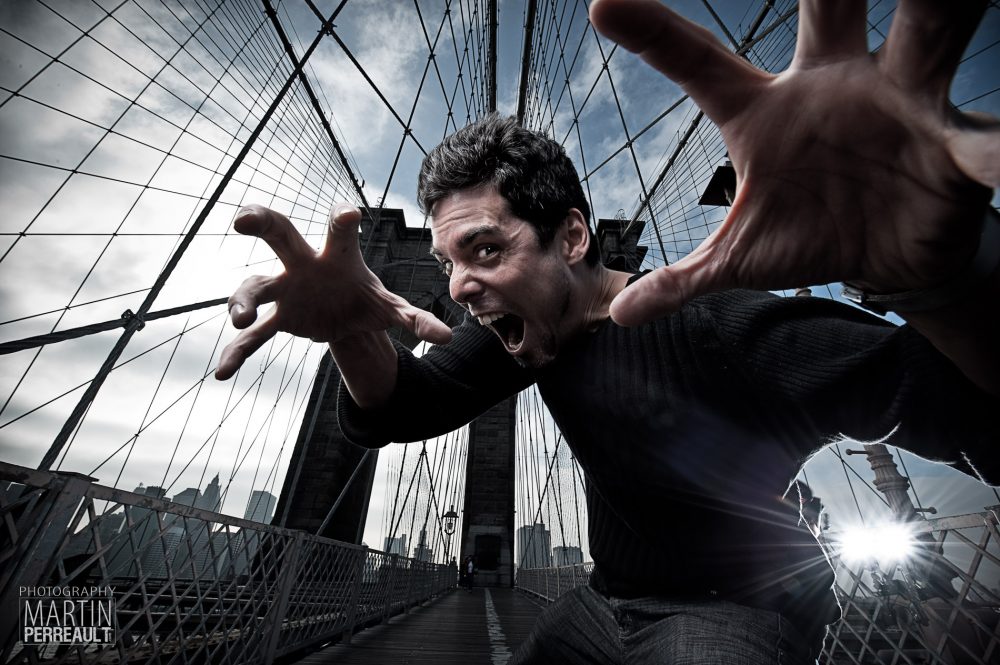 Martin Perreault was born in Montreal, Canada, March 25th. 1972. He spent his early childhood in eastern Quebec in a small city called Sept-Îles. At age 6, the Principal had Martin skip grade 2 in elementary school due to his fast learning skills. At the age of 7, his parents divorced. In 1982, age 10, Martin moved to Ottawa with his mother and younger brother. The same year, the school recommended he would skip grade 7 due to a different academic program from the province of Ontario and his previous province of Quebec. As a teenager from age 12 to 17, he studied Fine Arts at "De La Salle High-School" for five years. This is where he would explore photography, sculpture, painting, engraving, and acting. After three years of being at De La Salle high school, Martin's mother and brother moved to Montreal city. Martin decided to stay in Ottawa to finish his high-school degree, during which time he lived in a foster family.
At the age of 18, Martin applied for Film Studies at Concordia University (Montreal) but his application was rejected due to his portfolio containing a high volume of hand drawings. The Film department suggested he switched to Film Animation instead, which he did reluctantly. During his studies, Martin started working at a local theater/restaurant where he got an acting job for eight years. This is where he would meet Bianca Beauchamp in late 1995. He was 23.
Bianca Beauchamp soon became Perreault's muse.  From 1997 to 2016, the duo built an international recognition in the latex fashion scene for their photography on Bianca's website and countless magazines.
Martin's photos were published in well over 100 magazine issues, with over 60 magazine and book covers.  Perreault also directed/edited the two feature docu-drama Bianca All Access 1 and All Access 2 in 2007 and 2008 respectively.  The duo also published a collector edition book (2000 copies limited edition) in 2007, multiple thematic calendars between 2010-2016, and a series of photo books called BIANCA SESSIONS.